SIT4 is SIT's Social Innovation unit – working with a wide range of organizations to promote social goals by developing effective innovative solutions to challenging social issues.
SIT4 is a "social business" (hence its name, derived from the so-called "Fourth Sector"), meaning that it is designed to produce two bottom lines: be profitable and create a social impact. SIT4 shares the resources, infrastructure, experience and human resources of SIT. This, alongside a "frugal" work model, enables us to offer our services and expertise to clients at a reduced rate.
Services & Products for Social Innovation
Ideation and Concept Development: Facilitating thinking processes designed to come up with new feasible and effective ideas about a defined issue (product, process, service, program, strategy, model, etc.).
Strategic Processes: Facilitating analysis and development of organizational strategy processes, i.e. identifying target audiences, mapping relevant values for target audiences and formulating modes of action which derive from the strategy.
Urban Innovation: Project management and facilitation of innovation processes in municipal authorities, designed to produce both intrinsic value for the authority's employees and external value for the residents of the municipality.
Organizational Innovation: Planning and management of processes aimed at implementing an organizational culture of innovation.
Conferences & Events: Concept development, design, content management, and facilitation of events and conferences, which make use of innovative content, or which aspire to produce a specific innovation.
Courses & Training Programs: Courses and training programs that provide participants with practical tools for developing innovation on a personal, team, and corporate level.
Marketing Communication
Double the Value: Managing and facilitating organizational processes among companies aimed at raising ideas for products or services with both economic and social bottom lines.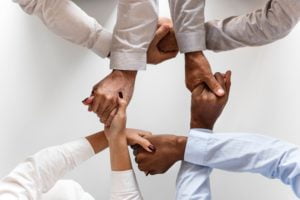 A Selection of Social Innovation Projects
Developing creative youth programs: The Board of Jewish Education in New York. United States
Applying innovative solutions to academic challenges and social routines, Ministry of Education: Singapore
Establishing the Bat Yam Center for Entrepreneurship in Education: Israel
Finding innovative solutions for supplying food to children in the poverty-stricken Rio-Negro region: Colombia.
Helping an HMO and its doctors substantially reduce the incidence of antibiotic abuse: Israel
Advancing women's reproductive health in rural clinics in Uttar Pradesh: India.
Innovating educational programs for the Nature and National Parks Protection Authority, promoting conservation of Israel's natural, historical and recreational sites: Israel
Assisting the community of Cincinnati in a heterogeneous effort to heal from its interracial conflicts: USA
Helping eradicate malaria by tackling the issue of non-usage of bed nets as part of Malaria Day events in Washington DC: United states
Working with NOVA, an umbrella organization, to formulate and guide NGO's strategies: Israel
Rethinking new and effective ways of deploying relief services in municipalities that are inundated with regular flooding and natural catastrophes: Colombia.
Consulting the Ministry of Welfare to identify additional services it can provide within its existing resource base, while reducing the dependency of those it serves: Israel
Helping a variety of stakeholders to reassess their strategy for combatting narcotrafficking in Central America: Panama
Clients & Partners in Social Innovation
Taking part in a growing number of social initiatives, SIT4 has accumulated much knowledge and a variety of tools relevant to the unique world of social innovation, and a profound understanding of the local and international public, civic and non-profit sphere and policy.
Our partners and clients around the world are varied:
The Public Sector – government ministries and local municipalities and authorities.
The third sector – NGO's, civil society organizations, social entrepreneurs and social funds.
The business sector – for-profit organizations whose goal is to produce a social benefit alongside their economic bottom line, promoting Shared Value projects and Corporate social responsibility.